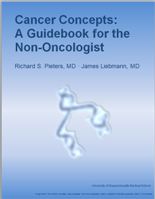 Anne Garrison, Maria Giulia Cicchetti, Mary Linton Peters, Shakeeb Yunus, Angela Beeler, Mark Dershwitz, Amanpreet Buttar, Beverly N. Hay, Christopher P. Keuker, John J. Shim, Paul R. Sturrock, Jeffrey A. Gordon, Chi Young Ok, Catherine W. Carr, Bruce A. Woda, Rebecca M. Kwait, Mary Linton Peters, Richard J. Horner, Giles F. Whalen, Beth Herrick, Laura A. Lambert, Richard S. Pieters, James Liebmann, Andrew Chen, Joyce Rosenfeld, Katherine Saunders, Andrew H. Fischer, Maryann Bishop-Jodoin, Linda Ding, Maryanne Bombaugh, Madhavi Toke, Arash Bedayat, Liana Puscas, Alexis Penney, Harry Bushe, Adib R. Karam, Yuxin Liu, Jesse N. Aronowitz, Gina Cunto-Amesty, Lauren E. Studey, Carolynn DeBenedectis, Antonella Leary, Ali Akalin, Elizabeth Kurian, Karl Uy, Elizabeth Kurian, Adib R. Karam, Geoffrey Graeber, Sarah Huges, Lacey J. McIntosh & Anupam Singh
Description
Editor: Thomas J. FitzGerald, MD
Associate Editor: Maryann Bishop-Jodoin, MEd
Assistant Editors: Jean Boucher, PhD, RN, NP; Andrew Chen, MD; Ediz Cosar, MD; Lisa A. Palmer, MSLS; Patricia Webster, MS, RT(T)
Founding Editors: Richard S. Pieters, MD and James Liebmann, MD
Established by the Department of Radiation Oncology and the Department of Medicine, Division of Hematology Oncology at the University of Massachusetts Medical School
Cancer Concepts Table of Contents:
To take advantage of the interactive features in each chapter, please download the chapter(s) to your local computer.
Introduction
Biological Basis of Oncology & Principles of Multidisciplinary Therapy
Organ-Specific Cancers
Respiratory
Image credit: The Cancer Concepts logo is adapted from DNA replication split by Madeline Price Ball published under a CC0 license.
Funding Statement: This project has been funded in whole or in part with federal funds from the National Library of Medicine, National Institutes of Health, under Contract No. HHSN276201100010C with the University of Massachusetts, Worcester.
Citation: Pieters RS, Liebmann J, eds. Cancer Concepts: A Guidebook for the Non-Oncologist. Worcester, MA: UMass Chan Medical School; 2015-. doi: 10.7191/cancer_concepts
---